Forming chamber for rock wool production lines
The forming chamber is the part of the plant downstream from the spining machine where the fiber is collected to form the material that in jargon is called "primary felt": the fibers are blown away from the spining machine and separated from the heavy parts (shots), are sprayed with a binder (phenolic, acrylic or ecological resin), then deposited through vacuum action on a special conveyor.
The shape and the aerodynamic study of this part of the plant is very important (with spining machine) to ensure the high efficiency of the process and the uniform distribution of the fiber in the primary felt that assures the high quality of the final product. In fact there are different layers of primary felt (distributed on the main line by the pendulum) that compose the final product depending on the required density.
According to customer needs and plant capacity, Gamma Meccanica S.p.A. offers two types of forming chamber:
Triangle forming chamber,
Drum forming chamber.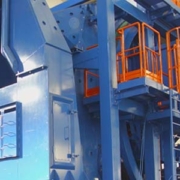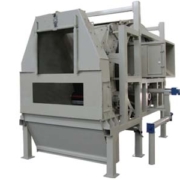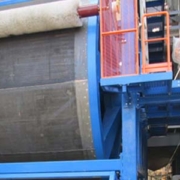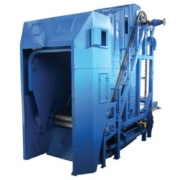 Discover the other machines
Would you like to know more?
Contact us for a consultation