Crimping machine, fiber orientation unit for rock wool
The crimping machine is the special unit for fiber orientation, installed before the curing oven. By acting on the orientation of the fibers the crimping improves the mechanical characteristics of the final product. The vertical fiber orientation causes the high mechanical compressive strength and delamination strength. The tensile strength in the direction of the thickness increases from 5 to 10 times, this is a very important feature for the boards used outside of buildings/constructions.
According to specific customer requirements, Gamma Meccanica SpA can offer two types of crimping:
Conventional crimping with rollers;
Crimping with belts and pre-crimping.
Crimping with rollers or with belts
The crimping with rollers is composed of a double roller conveyor, the lower part of machine is fixed and the upper part is adjustable in height.
The crimping with belts is composed of four areas that work in pairs assuring the fibers re-orientation in a restricted and defined area, imparting different characteristics to the various product depending on requirements.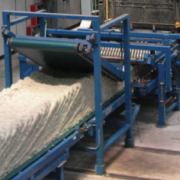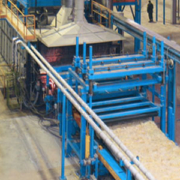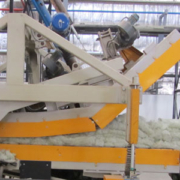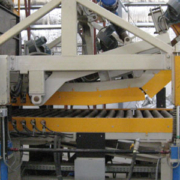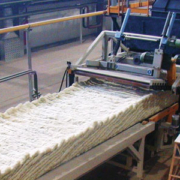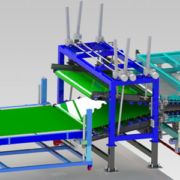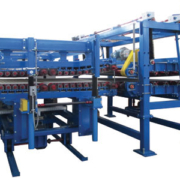 Discover the other machines
Would you like to know more?
Contact us for a consultation