Crimping machine, fiber orientation unit for glass wool production lines
Gamma Meccanica S.p.A. developed a special crimping machine for glass wool which allows to improve the mechanical characteristics of the product, acting directly on the fiber orientation.
This system was realised on the basis of the requests and in cooperation with some important manufacturers of glass wool. The crimping machine for glass wool is able to vertically orientate the wool fiber so as to obtain products (generally boards) with high mechanical compressive strength and delamination strength (even with low density product).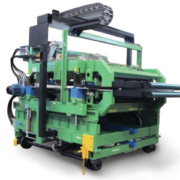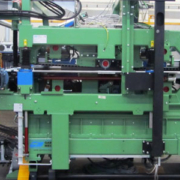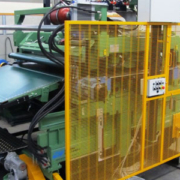 Discover the other machines
Would you like to know more?
Contact us for a consultation