Heated roller for rock wool production lines
(On line facing unit for insulation materials)
The heated roller is the unit used to couple the rock wool products with different facing materials (such as kraft paper, aluminum and glass veil) that are used as barrier for vapour and dust.
Depending on the used facing materials (with or without pre-coupled plastic film), the bonding takes place with electrically heated roller which melts the plastic film, or it can happen at lower temperatures but with the addition of acrylic adhesives or a glue on water base.
The facing can be done only on the bottom side of the product or on both sides.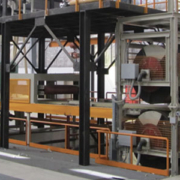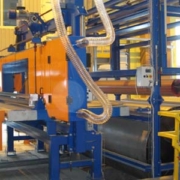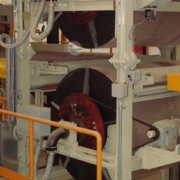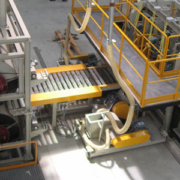 Discover the other machines
Would you like to know more?
Contact us for a consultation