Stacker for rock wool production lines
The stacker is the production unit of rock wool plant installed before packaging.
The panels once cut to size are ready to be stacked and packaged.
Main characteristics of the stacker
The main characteristics of Gamma Meccanica stacker:
high performance (stacking speed and packs height)
high level of automatization;
low maintenance;
installation of the machine in line, the product can pass through the unit when the stacking operation is not requested (for example with rolled up felt).
stacking of different widths and lengths without any intervention for regulation or set up
The stacking begins from from the bottom (one layer is inserted under the others) with a special forks device.
The number of layers and the height of the stack can be adjusted from the control system.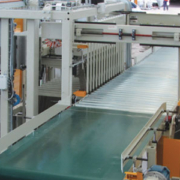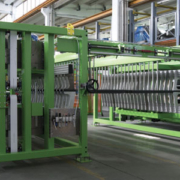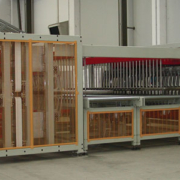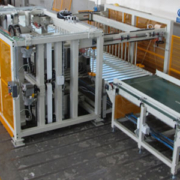 Discover the other machines
Would you like to know more?
Contact us for a consultation